Paper Toys in three different flavours to print and play:
Buck Tooth Car
(The yellow little car that can hold business cards for you),
Claw 6
(Originally created for the Speakerdog art show in London, UK) and the
10 Dollaritos Bill
(An exclusive bookmarker for all the bookworms out there)…!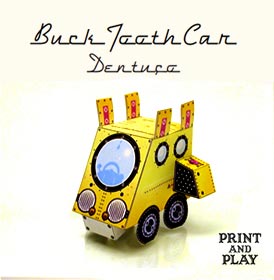 Buck Tooth Car:
Buck Tooth is a small yellow car with round windows now available for free download.

Besides of endless hours of fun, this new paper toy can hold that important business card or note for you...

Uses only on A4 sheet of paper!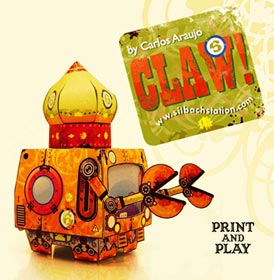 Claw 6:
You asked, so here it is... "Claw 6" paper toy is back!

First appeared as part of the popular paper toys series "Speakerdog", "Claw 6" is now available for download here.

And it is still for free!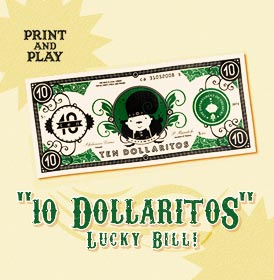 10 Dollaritos:
Print, cut along the dotted line and get a paper bookmarker that also is a lucky charm!

And for free...!

Easy to build and lots of fun!


Carlos Araujo is an illustrator. He lives with his wife and his daughter in an apartment so large that sometimes they get lost in it.

Represented by:
Store 44 Reps
www.store44.com
art@store44.com


Paper toys in action!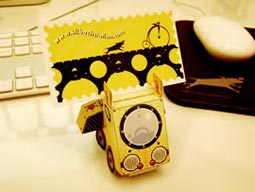 Buck Tooth Car

Holding an important business card!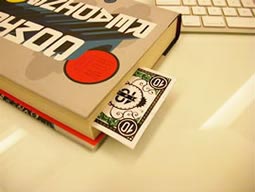 Dollaritos

Use a Dolaritos Bill as a page marker for your favorite books!